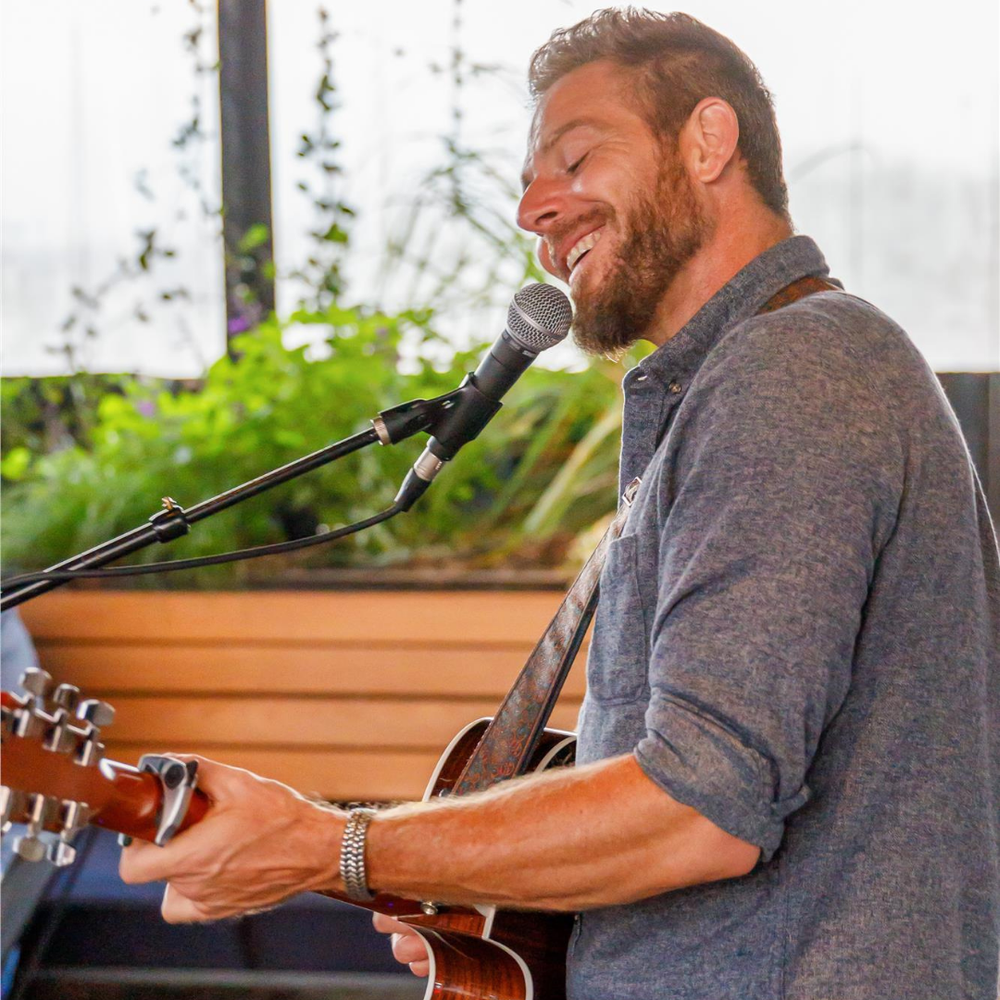 About
Ryan DeSiato (Des - C - auto) is an award-winning professional singer, guitarist & songwriter from Austin, TX. He writes and performs a mix of soulful rock, gospel-folk, blues ballads, and Psychedelic instrumental Spanish guitar.
Ryan performs as a solo guitarist and singer utilizing live guitar loops to express his acoustic sound.  
Over the course of his sixteen-year career he has played both nationally and internationally with artists such as Patrice Pike, Ian Moore, Monte Montgomery and Big Wreck.
Ryan lives and plays primarily in Central Texas. 
Since 2014 he has been on the music production team at ACTS Church in Lakeway, TX. 
His discography consists of 3 albums 'EP 2004', 2005's 'DOUBLE EDGED' and 2017's 'SO MUCH FOR INNOCENCE'. 2020's instrumental single 'LUMINATIONS' and 2021's single 'AIN'T NO GRAVE'. 
In October of 2020 Ryan was asked to write an instrumental music theme for the LBJ Wildflower Centers annual holiday luminary exhibit 'Luminations'.
Inspired by pictures of previous exhibits, Ryan wrote and recorded a new classical guitar based track called 'LUMINATIONS'. In 2021 
In January 2021 he wrote and recorded 'DOWN TO THE RIVER' for the film 'Perdition' produced by Second Hand Productions. 'Perdition' is a gritty, western short film directed by Paul Foster.
In October 2021 Ryan won 'BEST SCORE' for 'DOWN TO THE RIVER'. The single will be released in 2022.
8.27.21 Ryan released his new single 'AIN'T NO GRAVE'.
"AIN'T NO GRAVE' is a song that has been recorded by many great artists over the years... I felt so inspired by the spirit of Johnny Cash's version that I decided to create and record my own... I started playing with the song at live shows and fell in love with what came together"
"There is something smooth but very edgy about the performance that I recorded over the past few months... I tracked all the guitar and vocals alone in the basement of my church. The rest of the production was applied by my producer, Lang Freeman in Austin TX.  I hope you enjoy my take on this classic public domain hymn..."
"My latest single is a playful instrumental called 'SKIPPING ON THE PLAYGROUND'. It was inspired by and written to accompany the 'Silvana' exhibit for the 2021-2022 showing in Austin TX.
This single is now available on all online music platforms.
press
"

His poignant lyrics and eclectic rhythms are beautifully orchestrated, making his music both original and incredibly captivating. Up close Ryan is an enigmatic artist whose passion for music infects anyone within a few feet of him." - Mary Robinson, SWAG Magazine
"

He writes, sings and performs from a place of rich emotional content. " - Missy Wolf, Center Stage Magazine
"

(About Ryan) Musicians that perform what they feel are easy to come by, musicians that write meaningful lyrics and captivating hooks are rare. " - Doyle Osburn, DJ- KLBJ Austin, Texas